Spintastic knows better than most that commercial laundry is a whole different practice compared to doing normal laundry in a typical American household. There are several factors to account for when conducting this process of removing commercial laundry stains. It takes precise measures and procedures.
Stains in commercial laundry are often tougher to remove, which makes for some extra steps. The first step towards eliminating those tough stains is making sure that the clothes are put into a machine with a pre-wash cycle. Commercial laundry stains need to be broken down and that typically requires extra measures. Pre-washing will treat those stains a little more thoroughly.
It is also important to remember that a normal detergent will not usually suffice. Removing tough stains will require the right detergents to combat each stain. There is an array of detergents to choose from, as strength is important in this particular type of laundering.
A common problem with commercial laundry involves white linens becoming tinted with hints of yellow. This could be caused by the presence of residual chlorine. One method would be to increase the amount of detergent and temperature. This may be a more successful method than just adding more bleach. This yellowing color is usually caused by soils that do not get washed out properly. What happens is that chlorine gets trapped on the laundry items and it starts to turn a yellow color while in the dryer. It is not simply a yellow stain nor is it a sign of age, wear or tear.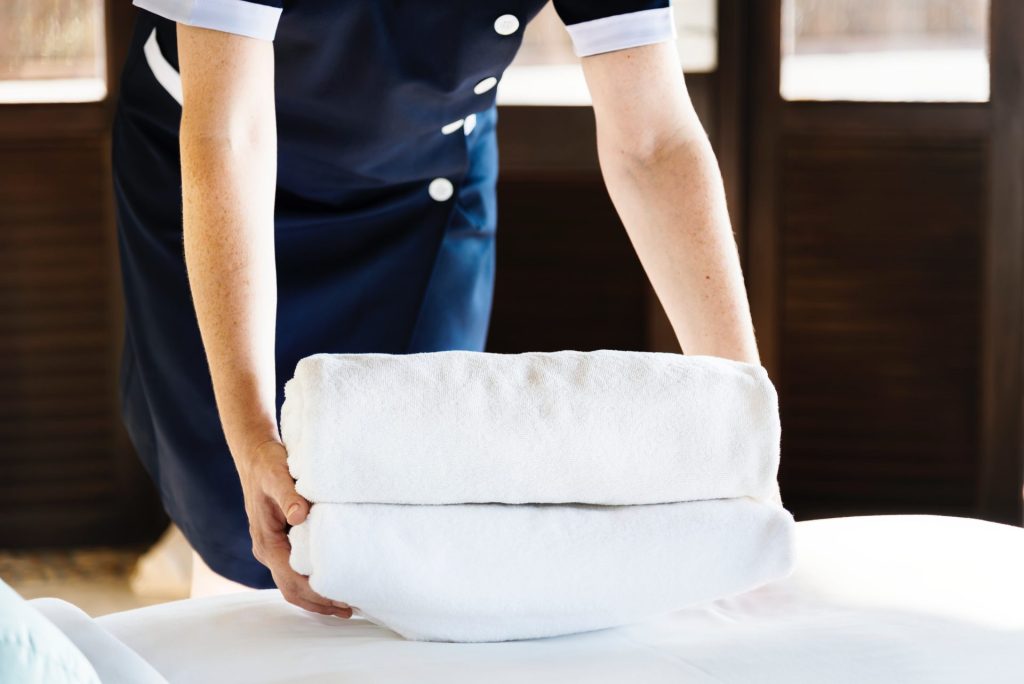 Tough stains cannot be treated with commercial detergent alone. Some stains have to be treated individually before they are inserted into a washer. Using a strong stain remover beforehand will allow stains to be treated before they wind up setting in. It will be too late to add a stain remover once the laundering process is completed. There are even some home remedies that can be used as commercial stain removers. Professional commercial laundry services also exist if time or facilities are a constraint.
Some commercial stains may take an ongoing toll on linens. And sometimes one too many washes means enough is enough. It is important to know when a garment or linen can no longer be salvaged. There will eventually come a time when linens can no longer be cleaned. A commercial stain that was removed twice may fail to come out a third time. That is not surprising considering the continual use of chemicals to clean the laundry.